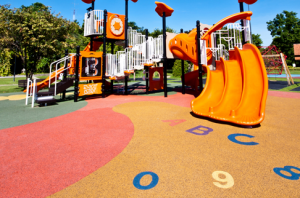 Since 2004, Form (CI) Ltd has been providing Facility Management and Occupation Risk Management to both Public and Private Sector concerns in The Channel Islands across a broad and diverse offering of services.
Built on a strong desire to provide quality service, value for money, using open and honest communication and dialogue with clients, to ensure cost transparency and an exacting fulfilment of client needs.
Integrity, competency, compliance along with a prompt courteous knowledgeable service is at the core of our business. Using best practice in all areas and continual training ensure an efficient effect end result for the client.
With a strong background in the Construction Industry for over 30 years Form's Management takes great care in sourcing the best materials and products available, ensuring their suitability for each individual project and that they are fully compliant with
European Guidelines and British Standards, Eco friendly where applicable and most of all representing good value for money.
We have a wealth of resources behind us that ensure that you get a seamless joined up project from start to finish. Using fully trained, experienced and competent Staff and Contractors, specially selected for their trust integrity and professional commitment to their trades. Using best "Building Practice" we can ensure your project is fully compliant to all relevant Statutory Codes, with a strong focus on Health and Safety in all environments, we can ensure that disruption and risk are kept to a minimum, and speed and efficiency to complete the works are maximised.
Form (CI) Ltd undertakes all asepects of The Construction Industry:
Brick & block paving – Patios & Decking
Carpentry & Wet Trades
Drainage & Ground Works
Extraction Duct Ventilation Cleaning Services
Flood Damage Repairs
Flooring Services
Hard Landscaping
Heat Exchange Units
Insurance Works
Kitchen & Bathroom Installations
Painting & Decorating
Permanent Crack Repair Systems
Plastering & Tiling
Renovation & Refurbishment
Structural Repairs & Alterations
Under Pinning
Wall Stitching
Wet Rooms
Form (CI) Ltd can facilitate for the following services:

Asbestos Survey: Registers: Containment & Removal Services
Architectural Services
Chartered Surveyors Reports
Passive Fire Protection
Fire Escape Chutes
Structural & Civil Engineers Survey * Reports
Specialist Construction Services
By Choosing Form (CI) Ltd, you can ensure that you have entrusted your project to committed Professionals who share you goals and aspirations for the desired outcome.
Dave Moore
Managing Director